Join now and receive 3 exclusive reports FREE: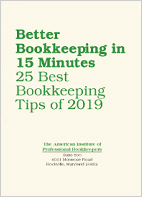 How to:
Post returned checks
Withhold from car allowances
Know when to take, or refuse, a prompt-payment discount
Record checks made out to cash
Prove expenses if canceled checks are lost
Correct W-2 errors the easy way
Prepare internal income statements
Set up successful collection calls
Plus: Often overlooked overtime pay rules under the new law.
Who must be paid overtime
There is no overtime pay for these hours
Include these payments in overtime pay computations
Do paid days off count as hours worked?
When you can use comp time
And more.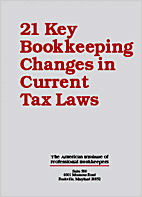 Put key changes at your fingertips:
Change #3: Wnat those travel deductions? Prepare to prove your "tax home."
Change #7: IRS scrutinizes electronic accounting—they are after these JEs.
Change #11: Now the same worker can be both employee and IC: here's how.
Changes #15: New IRS test for employee v. IC—the old test is out.
Change #17: Heads up on new IRS payroll tax audits.
Changes #18: Hidden dangers in family-firm compensation.
Plus:
Change #9: Employee ID protection can be tax-free.
Change #20: How to handle name/SSN mismatches.
And more.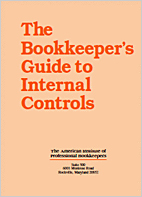 Discover:
How to protect yourself
if you sign company checks
if you withhold taxes on paychecks
against liability for company loans
against liability for company notes
against liability for retirement plans
against inadvertent disclosure

How to protect your company or client
9 easy ways to prevent bad check losses
5 ways to protect company bank accounts and other cash
12 policies that prevent fraud
15 signs that employees are stealing
And more.